Children's Center of Hamden Employees Vote Nearly Unanimously to Approve Successor Contract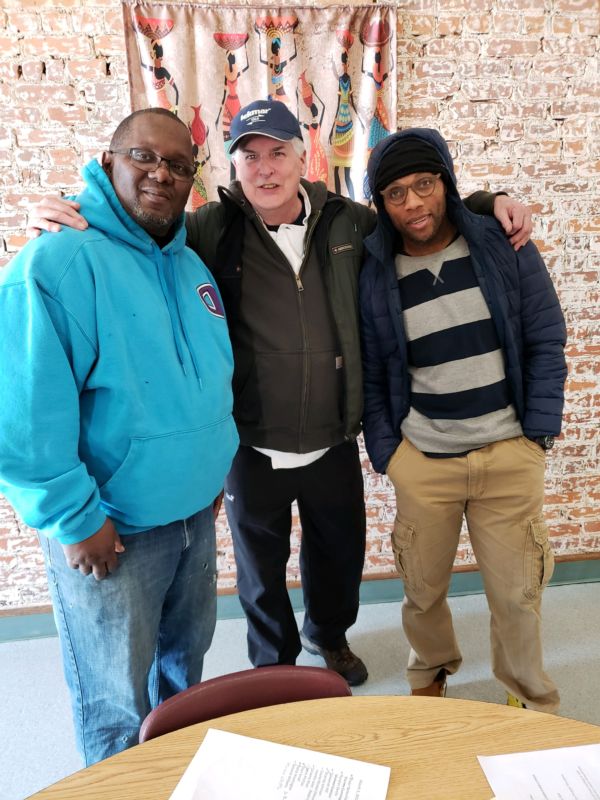 Pictured Left to right: Darrell Nixon, Steve Moore (Chief Steward), Andrew Thompson
The Children's Center of Hamden Employees voted nearly unanimously via secret ballot on March 7, 2019 to approve a tentative agreement for a successor contract.
UPSEU Local 1222 Regional Director, Matt Geer who served as the Chief Negotiator for the Union during the contract negotiations stated, "our negotiating committee and our membership stood united as we fought together to secure a favorable contract that benefitted the entire bargaining unit. In the end, we were successful in gaining above market wage increases for each of our members and strengthening the overall language of the collective bargaining agreement to better protect our members."
Colleen Ezzo, UPSEU Local 1222 Labor Relations Representative praised the elected negotiating committee consisting of Steve Moore (Chief Steward), Darrell Nixon, Drew Thompson, Keith Massimino, Dannielle O'Neill, Diane Vasturo, and Don Adams. She noted that "they each were instrumental in our success at the bargaining table due to their strong advocacy on behalf of their members."
The approximately 140 member bargaining unit consists of certified teachers, child care workers, child care counselors, therapeutic recreational counselors, charge staff, teacher assistants, maintenance workers, cooks, and kitchen helpers. These members provide a life line to children who are most at risk; many times assisting these youth with psychological or social problems, physical or sexual abuse, learning disabilities, substance abuse, and family trauma, helping them to learn (and even live) in the least restrictive environment possible.
UPSEU Local 1222 is honored to represent such hard working and dedicated members that provide such valuable support to our struggling youth.