Steward Training for Monroe Bus Drivers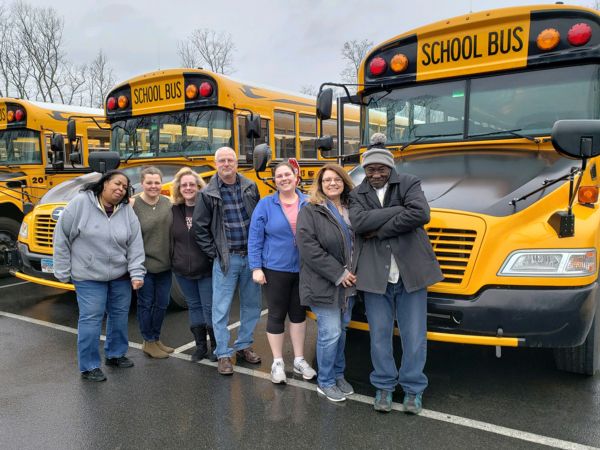 UPSEU Local 1222 bus driver members in Monroe, CT employed by All Star Transportation recently elected Stewards; the Chief Steward is Elizabeth Poppa and the two Assistant Stewards are Erica Carroll and Stacee Merz. While the Chief Steward has prior experience, both Assistant Stewards are new to this role in the unit. In March 2019, UPSEU provided steward training for these members.
The union provided the Stewards a solid overview of the types of concerns they may be called upon to assist members with in the future. The training focused on key provisions of the parties collective bargaining agreement, an overview of the role of the NLRA and other laws that create the legal framework of union workers rights, and the requirements of the grievance process in terms of contractually agreed to timelines and the importance of quickly getting information from the member(s) and notification of a potential grievance to the UPSEU Unit Representative.
The key takeaway for the Stewards is that as concerns come up in the unit, they need to reach out to the UPSEU Representative, Nephty Cruz. Nephty is always available to the stewards and membership and he wants to know what is happening in the unit and be involved as situations that need attention arise.