Quinnipiac University Clerical Member Retires After 50 Years!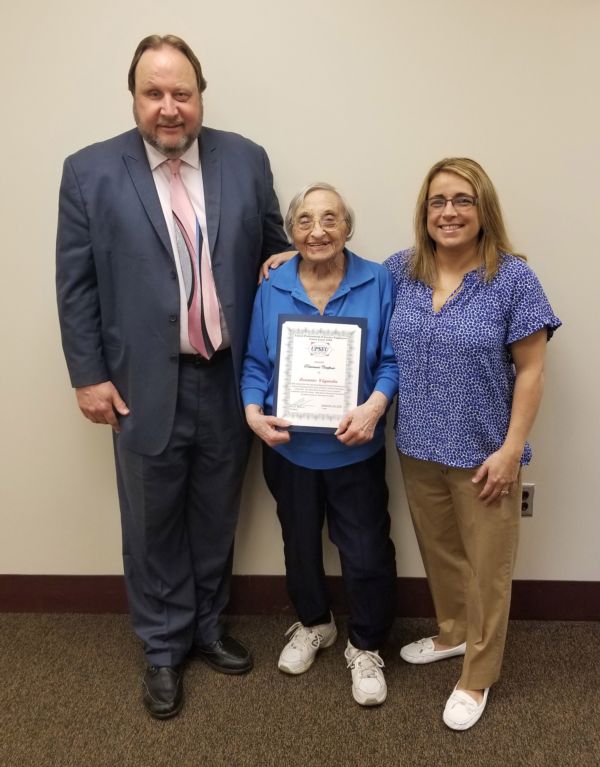 (left to right): Roger Stolen, UPSEU Labor Relations Representative, Joanne Vignola and Antoinetta Carmody (Unit President)

The most senior employee at Quinnipiac University, Joanne Vignola, has decided to retire after 50 years of employment as a Secretary to the Athletics Department.

Joanne was instrumental in helping her co-workers have a voice by encouraging them to join a labor union in the early 1970's. She served as a Steward in the early years to help lay the groundwork for the Union and her co-workers. She has been a constant friendly face for the staff, students and the rest of the Quinnipiac University community over the past 50 years.

"I truly have loved coming to work every single day since I started. Quinnipiac University has and will always be family to me," stated Joanne Vignola.

UPSEU Local 1222 wishes Joanne the best with her retirement. We are extremely grateful for all that she has done over the years and especially her strong advocacy for the labor movement.